About Our Creative Team
Expand your offerings by immersing yourself in the reproduction process here's the team that will show you how. Artist Credit: Iván Tamás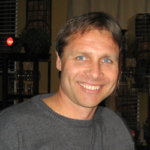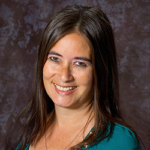 Katherine Zacharias
OWNER
I'm a lifelong graphics professional ('nerd') with a thirst to expand knowledge in an ever-evolving industry, keeping up with & sharing industry upgrades is our goal.
Professionally speaking I worked for a baseball card company crafting digital widgets for print - high-end retouching. During that time I discovered that I really didn't have much of a passion for 'baseball cards' - my passion was the technique used in the graphics industry to create the widget - enter Evolve Digital established 2001.
I work with independent professionals and groups that have big expectations - finding an industry fit is a key to mutual growth. If you have a fine art printing need large or small please reach out we'd love to collaborate with you!
We appreciate the fact that you have choices in this industry, our field expertise will streamline the process and ramp up the learning curve. We look forward to discussing future projects & growing together!
Roger
Evolve Digital provides artists and photographers with technical and fulfillment support enabling creatives to focus on their craft.